Every day I crush code and share it with the world, publish NuGet packages, speak at conferences, upload videos, live stream coding, tweet up a storm, drink gallons of coffee, and ride my bike around this beautiful city of Seattle.
I'm James Montemagno, and I work on the mobile developer tools team of a small company that you may have heard of called Microsoft. My primary focus is on ensuring a delightful experience for developers using Xamarin to build mobile applications in C# for iOS, Android, macOS, and Windows.
This site's content and my blog are filled with all sorts of opinions that are completely my own.
Awesome things I have made
Over the years, I have worked with truly amazing people on really cool projects that I am really proud of. I have made plenty of mobile apps that you should download and I am the co-host of some spectacular podcasts that you should totally subscribe to. Here are a few cool things that you may not have known I have built over the years:
Shred Nebula
That is right: I made and published a video game on the Xbox 360 with a team of amazing people at CrunchTime Games.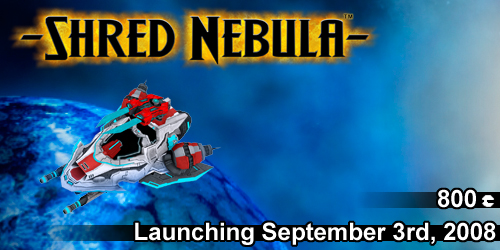 Shred Nebula is a top space shooter that came out on Xbox Live Arcade and now has made its way to the Xbox One. I was a tools and game play programmer, which is the reason stuff blew up, looked pretty, and why the ship rocked back and forth when you hit it with a bullet. In addition, I worked on the entire game scoring system.
Printer Software
If you have been to one of my talks, then you know I love to talk about the four years that I spent in the printer industry. I worked for Océ, now part of Canon, and made some pretty fancy printer workflow management software, called Repro Desk, for huge blueprint printers.
The Media Center Years
My passion for mobile development and home theater computers took me to work on some brilliant software at Ceton. There, I crafted the My Media Center mobile application across four platforms, all written with Xamarin. It was featured in several tech blogs and went on to be downloaded and loved by tens if not hundreds of thousands of users. That wasn't my final project at Ceton. Before I left, I helped build an entire DVR extender on our Ceton Echo platform that was converted to run our own flavor of Android. While never fully released, it was built completely in C# and Xamarin with a full launcher, live playback, DVR functionality, and an app store.
Professional Biography & Photo
I often get asked for a full bio and photos for conferences. If you need them simply head to my Biography page.
Support Me
From time to time people ask me if they can contribute to me somehow for code and blogs that I write. For Merge Conflict we have an awesome patreon setup to support the podcast, however for me personally you can buy me a coffee and support my addiction:


Buy me a coffee
Privacy Policy
Please read through our full Privacy Policy.