July is a crazy busy month! To start, Xamarin Dev Days is starting to roll out to cities all over the world. I will be running the Redmond Dev Days and hope to see you there if you are in town. There are also tons of awesome conference in the next few months (check out the side bar of the blog for details of where I will be). If you can't come to one of these events in person, don't worry as there are some awesome webinars over the next two weeks to hop in on.

Recently I was interviewed for the VS Live blog and on July 12th I will be giving a Sneak peak at my multiple sessions and panel at this years VS Live Redmond.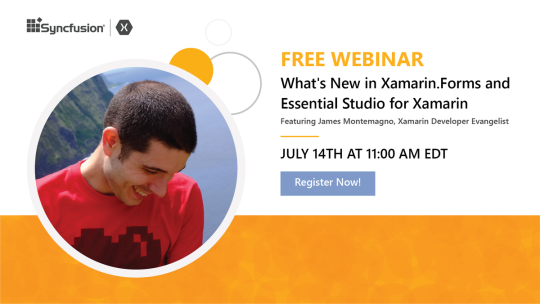 Last year Syncfusion sponsored just about every single Dev Days event and I am in love with their controls for Xamarin.iOS, Xamarin.Android, and Xamarin.Forms! They even have a free community edition! Join me as I talk about what is new not only in Xamarin.Forms, but also in Essential Studio for Xamarin.
Looking for even more awesome controls for your Xamarin.Forms apps? Well come checkout this webinar as I give a full overview of how Xamarin.Forms works and then joined by the Telerik UI for Xamarin team to walk through all their awesome controls to polish your UI.
I hope you are able to make one or all of these awesome webinars.