Today, I am excited to announce Scoreboard, a brand new app for iOS and Android making it drop dead simple to keep track of your board game scores. It is available today on the App Store and Google Play.

Leave that pen and paper behind, Scoreboard enables you to easily keep score for any game with up 4 players or teams. Easily keep track of game scores including board, sport, dice, or anything else!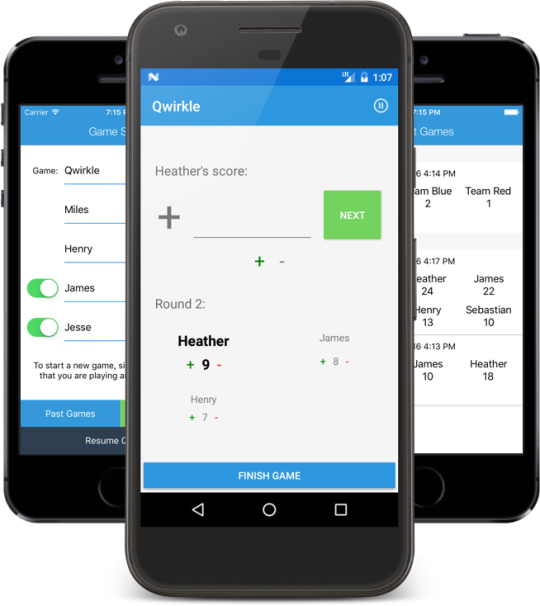 Scoreboard doesn't stop there as it keeps a full history of every game and all scores that you have ever played so you can go back and check the scores later.
Scoreboard works great with all sorts of different board games such as Qwirkle, Sushi Go, Dominoes, Phase 10, and Mastermind. It is also great for dice and sports such as baseball.
Get it today for free:
I will have a new blog post tomorrow on how I created this app including all of the awesome services I used.