I love coffee! I can't go a day without a cup... or maybe four cups and then finish the day with a cappuccino. I make a coffee a desination when I travel, seeking out the finest brew that every city and country has to offer. I fell in love with Seattle on my very first visit in 2010. Walking around there was a special feel to the city, it was alive, it had everything, and coffee was at the core of this experience. While I brew my coffee at home almost every single day, it doesn't mean that I am not out exploring the city trying to find great coffee...because I am. After nearly 8 years being here I figured I would share the essential coffee spots that I know and love.
I 💖 coffee, I was invited on this shoot
Downtown
Are you downtown? I got you!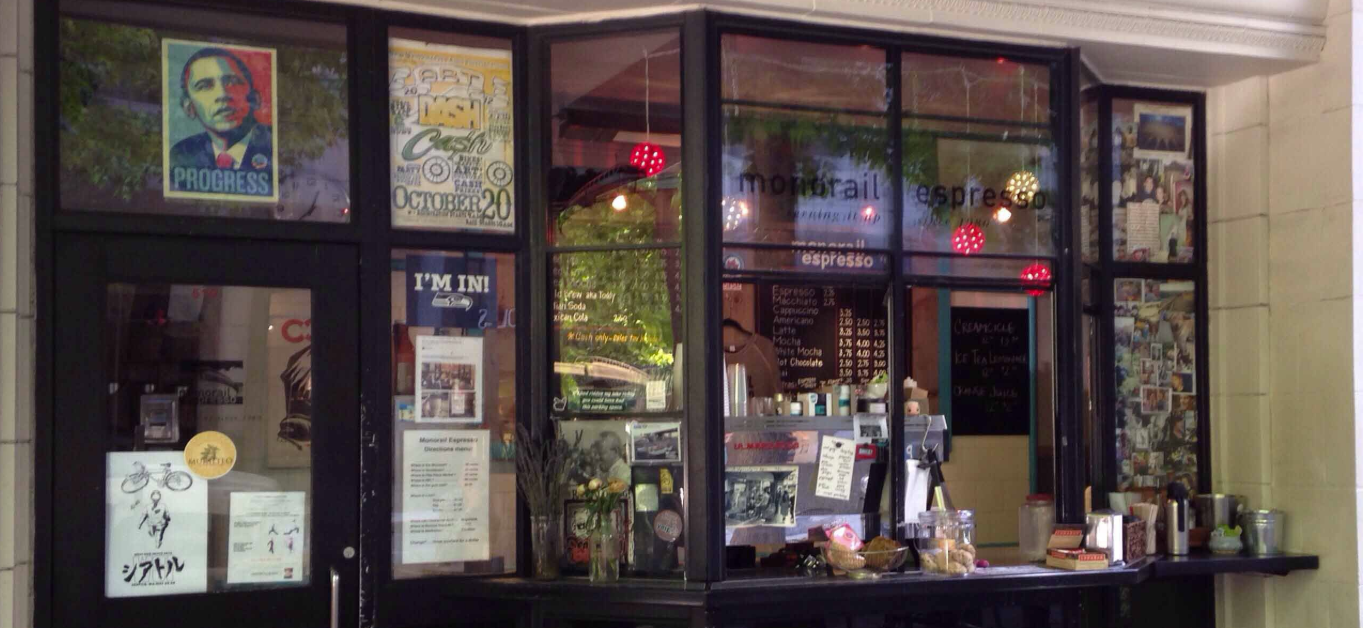 When I lived downtown this was my weekly stop each and every Sunday to get a 8oz burnt cream latte! Monorail is a staple in the city and delivers the best espresso drinks hands down. Don't judge it by the size and the fact that they are cash only, this is THE place to stop when you are downtown or at a conference.

Just a short walk half way up to Capitol Hill is Victrola coffee. With their iconic logo and absolutely delicious coffee this is a must stop when looking for a good cup of coffee. Their main roastery has a good vibe and very close to tons of great places to eat and visit in Seattle.

I may have visited Espresso Vivace the most out of any coffee shop in Seattle. Espresso is in their name and is what they do. You won't find drip coffee here, but you will find the most amazing espresso drinks around. They also have some great apple cider and other drinks for anyone who doesn't want to get their coffee fix on.
Around Seattle
Explore a little and get some good coffee! Most of these are VERY close to downtown :)


Milstead has moved back and forth a few times during the construction of a few new buildings in Fremont, but their coffee is absolutely delicious. They have great drip coffee via aeropress and of course delicious espresso drinks abound. Sit in their lovely shop and take in the sights of Lake Union and then walk over to Gas Works Park or up the hill to the Troll!


Slate is a bit newer to me, but ever since they opened up their U-District shop I have been a believer. Their drip coffee is one of the best in the city and their locations always have a great laid back vibe. Don't miss this one while in town.
Because you have to
If you are a tourist, or being a tourist in your own city then there is one place to go:

Yeah, I had to put Starbucks on here. Well you don't really need to drink coffee here, but you do need to stop by and experience it. This deluxe reserve roastery is one of the most beautiful things to happen to coffee.... since... coffee. This is like no other Starbucks you have ever seen before.
There you have it, my top picks that you should not miss! Have a favorite? Leave it in the comments below.