In the past, I have talked about my favorite coffee shops that my hometown of Seattle has to offer. I don't just drink coffee in Seattle, I make coffee a destination in every single city that I travel to. Coffee can bring the best out of a city and turn a gray and gloomy day into a warm and delightful one. On my short stop over in Brussels I took a walk north of downtown to the lovely coffee shop known as MOK. It stood out to me on Google Maps with more photos of coffee than food (always a good sign), and had that hipster vibe going. Hint: this usually indicates good coffee.
After a short wait I was able to find a seat right at the coffee bar, and order a series of amazing drinks and food. I started with their Colombian coffee pour over. The barista (and all of the staff) were super duper nice even though I don't speak French anymore, and guided me through the tasting notes.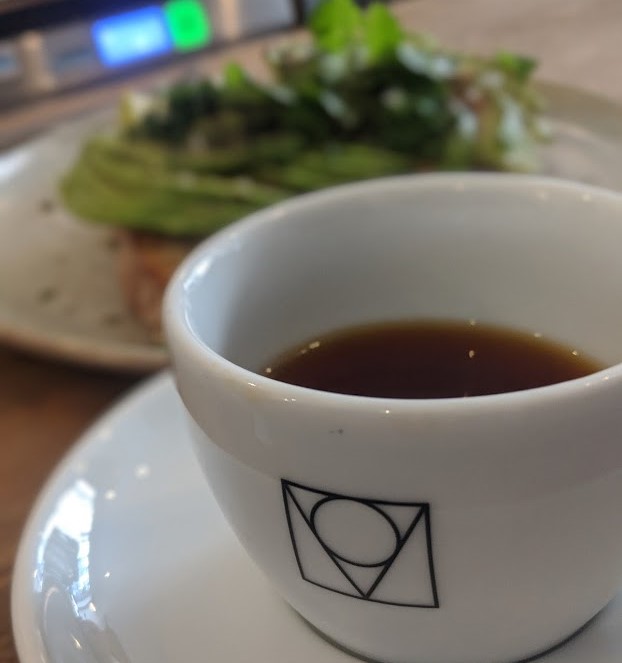 Light with hints of citrus, this coffee hit the spot. It was also their normal filtered coffee of the day, which has the bonus of having a free refill. I found that their pour over (only 1.5 euro more) provided about 2.5 cups, which was delightful. What is that in the background? Avocado toast of course! The food selection was absolutely delightful with options for everyone. I had a tough decision, but this toast did not disappoint.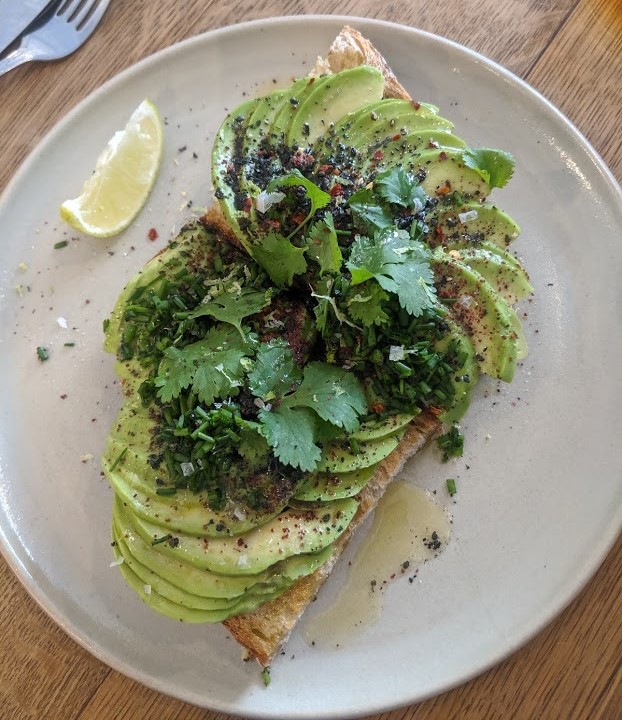 While enjoying the coffee and toast, I also got tons of work done on the delightfully fast internet provided by MOK. There were several individuals working on the counter, and the space was large enough that I did not feel so bad pulling out my laptop for the nearly 2 hours that I spent at MOK. After the food and coffee were gone, it was time for more coffee. A delightful cortado it was, 2 shots with equal parts milk. I did have normal milk with the cortado even though they did have oat milk, I forgot to ask, but it was still delightful.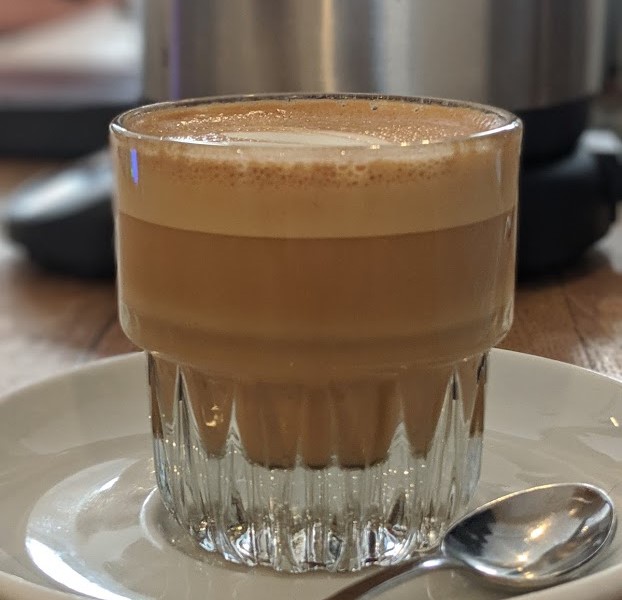 This coffee shop is absolutely delightful and I couldn't recommend it enough. They source their own beans and roast them in Leuven (where they have another location). I was very tempted to pick up a bag for home, but with another week on the road I decided best not to and write this blog entry instead.